Milkshakes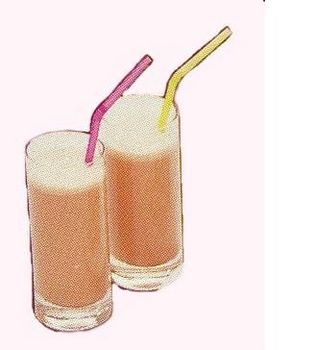 Add a spoonful of Crella Caramel to your coffee
Vanilla & Caramel Slice
- Prepare a vanilla slice as usual
- Prepare some caramel. The same as the mix for caramel slice.
- Add a layer of this mix on top of the vanilla custard.
- If you use 3 layers of pastry, put the caramel on the second layer.
- Then simply continue as usual.
Continental Tortes
- Bake a sponge. (A continental sponge is preferable.)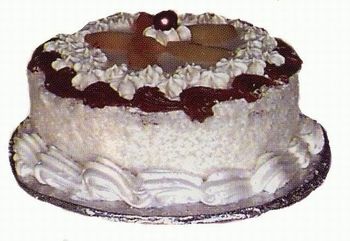 - Bake a sheet of puff pastry the same size and shape as the sponge, till it is well done.
- Cut the sponge into three layers.
- On the pastry spread or pipe on a layer of Crella Caramel.
- Add walnut pieces or similar nuts to it.
- Some people like to add pieces of pineapple, instead of nuts.
- Put the first layer of sponge over the filling.
- Spray the sponge with liquor syrup.
- Put a layer of fresh or custard cream over the sponge, add a few pieces of fruit (such as strawberries or peaches) on the cream.
- Add the second layer of sponge, spray some liquor syrup.
- Add caramel to it or any cream or combination of both.
- Top with the last of the sponge.
-
Decorate using some caramel.
Handy Hints: If you are making tortes that you intend to freeze, Crella Caramel is the perfect choice. It is freeze and thaw stable.
Caramel Buns
-
Use some Crella Caramel to fill the buns
Caramel Scones
-
Cut previously baked scones in half and
add Crella Caramel to the centre to rejoin.
Caramel Bisscake Kiss
- Make 4 centimetre round biscuit.
- Add a rosette of Crella Caramel.
- Coat the entire Kiss with fondant or chocolate you can add a piece of walnut, cherry or similar on top of the caramel or chocolate.
Caramel Lamingtons
- Simply cut and fill the lamington with Crella Caramel.