Big Caramel Tarts
- Use a piping bag with a star tube. Pipe cream around the inside lip of the tart.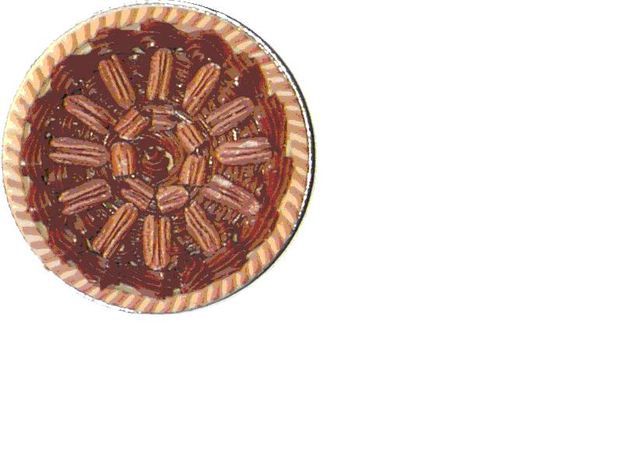 - Fill the centre with Crella Caramel.
- Or you can pipe Crella Caramel around the edge and cream in the centre.
- To finish either:
- Simply add a cherry on top.
- Or sprinkle over with chocolate or fondant.
- Or add pieces of walnut or crushed nuts.
- You could use a pastry brush to paint edges of the tart with melted apricot jam.
- Touch the wet edges with toasted or raw coconut or similar.
- As another variation, melt the caramel to around 50 oC and pour into precooked tart shells. These are great when coated in chocolate.
Always put nuts, chocolate or any other dry ingredient on the highest point of the filling.
This prevents them from sticking to the paper bag when packed.
Never use hands or wet utensils to take any pastry cook filling from the container. Apart from contaminating it, the water will change the balance of ingredients and it can ferment or grow mould.
When spreading caramel onto sponges or any soft or crumbly product use a piping bag with a medium size tube to pipe it on.
or give it a thorough mixing to whip a bit of air into it.
Caramel Carrot Loaf
Preparation time: 10 minutes
Cooking time: 1 hour
Equipment: 10 x 20cm loaf pan
1 ¼ cups plain flour
1 tsp bicarbonate soda
1 tsp baking powder
¾ cup caster sugar
½ cup vegetable oil
2 eggs, beaten
½ cup walnuts or other nuts, roughly chopped
1 – ½ cups carrot, grated
200g cream cheese
250g Crella Smooth Caramel
Preheat oven 200 oC and lightly grease loaf pan.
Sift the flour, bicarbonate soda, baking powder and sugar together into a large mixing bowl. Fold and combine the oil, eggs, nuts and carrot into the bowl.
Place mixture in loaf pan and bake for 1 hour or until cooked through.
Turn the loaf out of pan to cool.
To make the icing, beat together the cream cheese and Crella Smooth Caramel. Spread the icing over the loaf.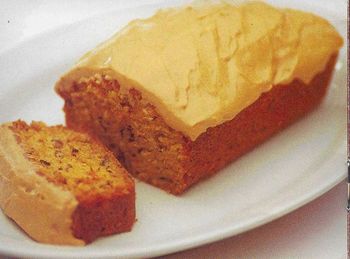 Torte